Happy 2017, readers! Thank you for supporting my creative endeavors and finding me interesting enough to keep up. This past year has been rough and everyone acknowledges that. But I wanted to take a second to take a glance at the things that I am grateful for from 2016. And make lists. Below are some pics from my New Years with beautiful people! And a text from Nivake telling his brother "Merry valentines day!!!!!!!!!!!!$$$$$$" because he was faded from the henny.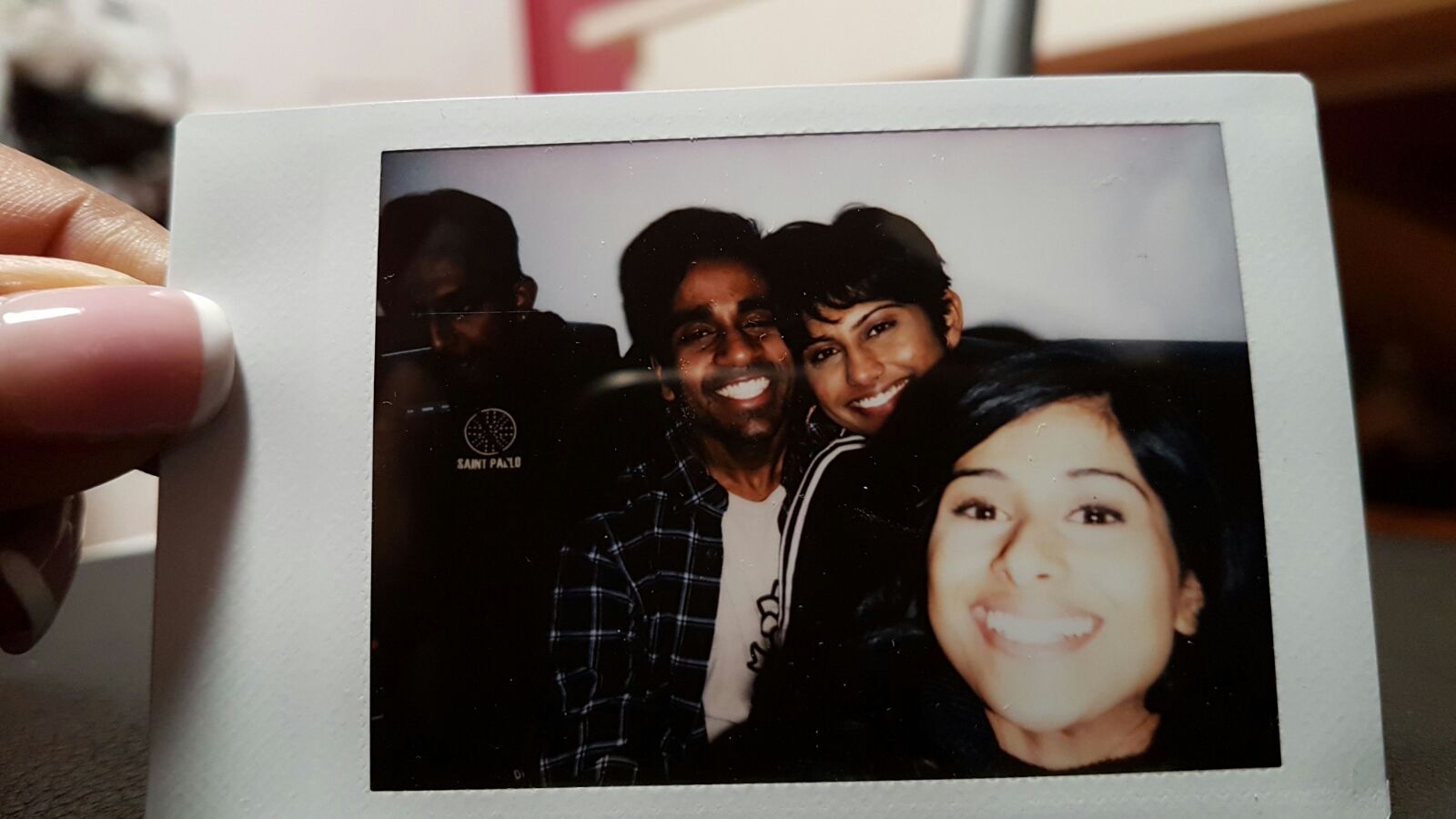 Top Albums:
Coloring Book | Chance the Rapper
Blonde | Frank Ocean
Malibu | Anderson Paak
A Seat at the Table | Solange Knowles
99.9% | Kaytranada
Top Songs:
Needed Me | Rihanna
Self Control | Frank Ocean
Lyk Dis | NxWorries feat. Anderson Paak & Knxwledge
Blkjuptr | Smino Brown
Juke Jam | Chance the Rapper feat. Justin Bieber
Brujas | Princess Nokia
Location | Khalid
All Night | Chance the Rapper feat. Knox Fortune
How Does It Feel | Kamaiyah
The Season | Carry Me | Anderson Paak
Best Concerts:
Daniel Caesar, Kaytranada, Anderson Paak | Toronto, Ontario | September 17
Smino Brown, Mick Jenkins | Toronto, Ontario | October 18
DVSN | Toronto, Ontario | December 13
Mick Jenkins, Kehlani | Austin, Texas | March 16
Tommy Genesis | Toronto, Ontario | July 15
Books that Changed My Year:
All About Love: New Visions | bell hooks
Teaching My Mother How to Give Birth | Warsan Shire
The Absolutely True Diary of a Part-Time Indian | Sherman Alexie
The Brief Wondrous Life of Oscar Wao | Junot Diaz
Funny Boy | Shyam Selvadurai
Best Movies:
Moonlight. A must see movie on a narrative that's been overlooked in its entirety. Beautiful, symbolic and gut wrenching.
Dheepan. This movie hit hard because it discussed the state of Tamil refugees in Paris. It's the first movie I've seen where this important story has been told. Please watch it and understand the pains of assimilation and survival for refugees.
The Edge of Seventeen. Relatable, quirky, and addresses mental health, something I am so invested in.
Loving. Explores the legalization of interracial relationships in America, and actually has a couple that has a black woman and white man. An important account of the forces that went into making love legal.
The Nice Guys. This movie was fun, witty, and let me see the more comedic role that Ryan Gosling can play.
Best Personal Moments of 2016:
Graduating the University of Texas at Austin and getting accepted into the University of Toronto for a Master's in Public Policy. I worked so hard to do all of that, and it really showed that the five years I put into getting a degree paid off. And it made my mom happy.
Getting a Spotify Premium account. For obvious reasons.
Being on CNN.
Meeting all the lovely people I can call friends and loved ones in Toronto. They are the reason I'm alive and entering 2017 with the potential of being great. Without them, I don't know where I'd be.
Kehlani posting an image of us on her Instagram.
Favorite Figures of 2016:
Favorite TV Shows:
Insecure. Issa Rae went from a YouTuber to receiving a Golden Globe nod due to her incredible, relatable performance in Insecure. You follow the life of Issa as she navigates work, relationships, lust, etc. as an incredibly normal woman trying to make the most of her world. She has a top notch cast that address racism and portray black people in a diverse way. I love this show. Also, the music is bomb.
Atlanta. Donald Glover did so well addressing complex issues like why he hates the club, white men's use of the n word when speaking to him, not having enough money for a date, etc. He also has an incredible cast and relatable characters who provide insight to the complexities of trying to make it as a creative, and the barriers they may face. I can't wait for the next season.
How to Get Away with Murder. I've been following this show since its first season, and Viola Davis nails it when it comes to portraying such a complicated character. I love that this show has an incredible cast of varying races, sexual orientations, and complications. This show continues to shock you no matter what and you must be attentive while watching it.
Stranger Things. I didn't know kids could act this well. I watched the entire first season in one sitting and couldn't get enough of the plot line while continuing to root for the kids. I am usually not a science fiction fan, but wanted to keep watching the entire time. Also, these kids are the new Harry Potter kids. I'm going to root for them no matter what.
Chewing Gum. This is underrated and hilarious! This is maybe an enhanced version of Insecure, but in London and features an incredibly awkward Tracey Gordon. For outright laugh out loud comedy, and cringe scenes because of how uncomfortable you'll feel for Tracey, please watch this.
Best Cultural Moments of 2016:
The release of Endless and Blonde by Frank Ocean.